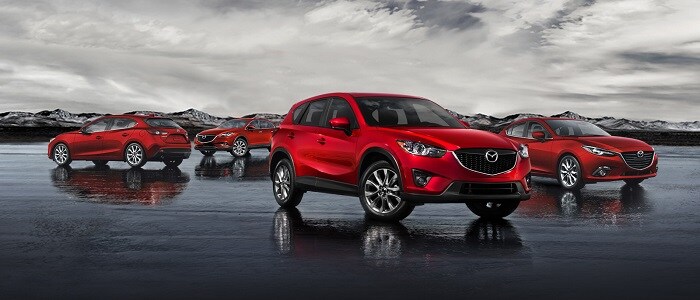 Burdick Mazda Performance Tips near Syracuse
Here at Burdick Mazda, we want you to love your car as long as possible. Maintaining a car can be tricky and though we can help you with our Mazda Service Center we advise you to do some at home car care. Follow the tips below for a long lasting car.
Regularly check and replace your air filter as this may increase vehicle performance.
Regularly check and keep engine oil in top condition. Do not neglect your standard oil change intervals. Review these intervals with your service advisor or refer to the owners manual.
Check and replace fluids, such as power steering, differential, and transmission fluid during regular service intervals.
Keep the interior and exterior of the vehicle clean, especially from environmental factors such as sap or bird droppings. If left unattended, these may harm a vehicles exterior finish. Do not under estimate the value of a fresh coat of wax or something as simple as washing the salt off of your vehicle during the winter months.
Protect the interior of the vehicle by parking the vehicle in the shade and using a UV window deflector screen to prevent the interior from drying out.
Keep the owners manual within the vehicle and bookmark the malfunction indicator lamp page to better understand the severity of each dash light if one does present itself.
Refill washer fluid during each oil change or as needed and replace wiper blades once a year.
Inspect light bulbs on a regular basis and replace burned out bulbs as necessary.
Have your spare tire inspected on a regular basis. You never know when you may need it.
Just remember to love your vehicle like you would a family member! Most people spend about 25% of their lives in their vehicles!
Schedule Service
* Indicates a required field
Hours
Monday

7:30AM-7:00PM

Tuesday

7:30AM-7:00PM

Wednesday

7:30AM-7:00PM

Thursday

7:30AM-7:00PM

Friday

7:30AM-6:00PM

Saturday

8:00am - 4:00pm

Sunday

Closed