Mazda Connected Services Drivers Village Syracuse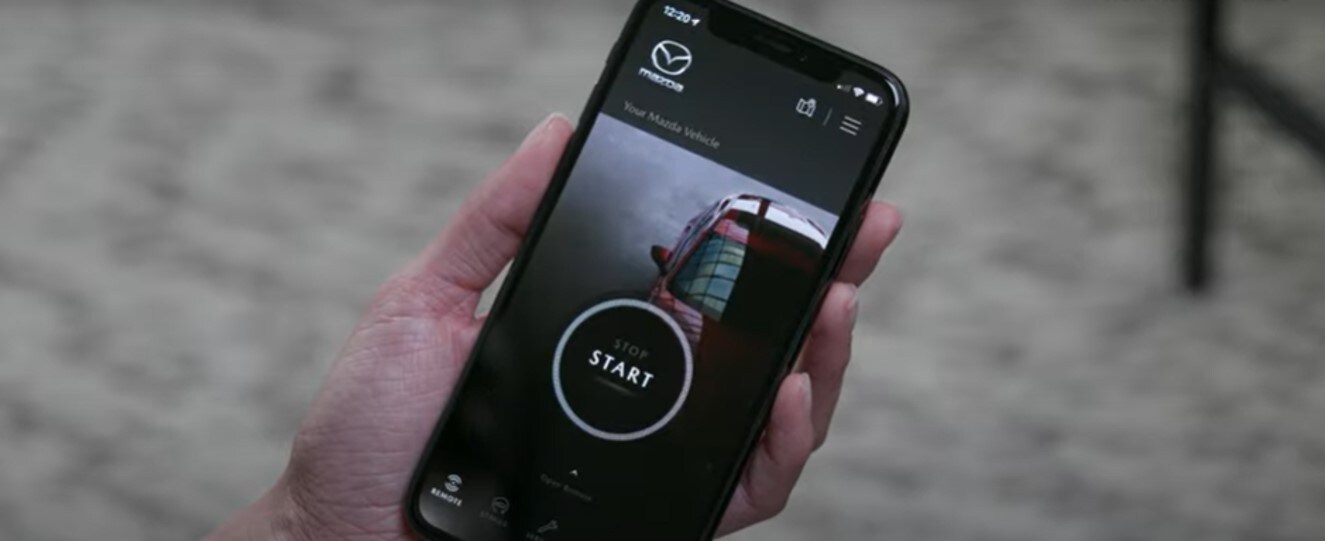 Get and Stay Connected With Your Mazda Car or SUV
Mazda Connected Services is a way for Mazda drivers to manage their new or used Mazda vehicles through their Smartphone. With Mazda connected services, you can:
start or stop your car remotely
lock or unlock your vehicle's doors remotely
check fuel level from your phone
locate your arke vehicle with vehicle finder
Receive vehicle service reports on your phone
use in-vehicle Wif-Fi capabilities
Take advantage of automatic 911 dialing in emergencies
Connected services is available for every Mazda Model model year 2021 and forward!
What's It All About?
If you live in Liverpool, NY, and you've spent the day with friends at Onondaga Lake, then you may want to tap the "Remote" icon at the bottom of your Smartphone screen. An "Engine Start/Stop" button will appear, allowing you to start the engine of your Mazda CX-3 before you even get inside the vehicle. This will ensure that the cabin of your Mazda SUV will be comfortable for you and your passengers as soon as you hop in.
Other features are available as well, including the "Lock/Unlock" button. Suppose you're walking back to your Mazda car after a day of retail therapy in Syracuse, NY, and it starts to rain. You won't want to set your packages down onto the wet pavement while you search for your car keys. Instead, just tap the button on your Smartphone and the doors of your Mazda CX-5 will be unlocked.
Another handy feature is "Lights On/Off", which will let you turn on the hazard lights from a distance. It can come in handy when you are searching for your Mazda Miata in a darkened area.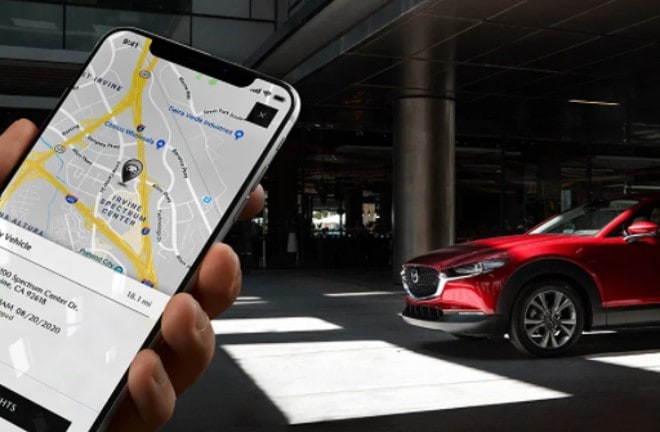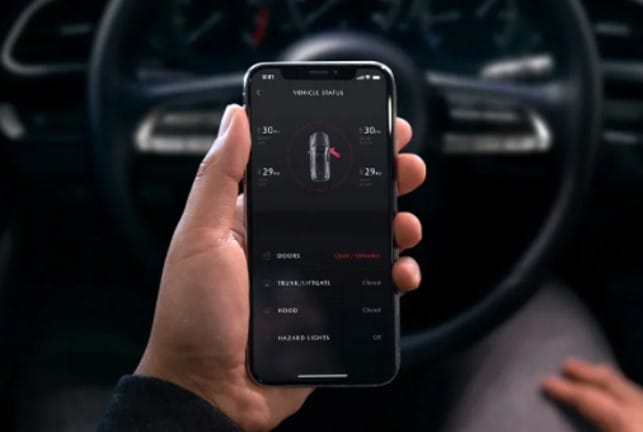 Status Report
The "Vehicle Status" feature also provides you with information, even if you're not near the vehicle. You will know if there is a door that has been left unlocked or if the liftgate of your Mazda SUV is open. You also will be able to check your current fuel and odometer information, as well as the air pressure in all four tires.
Enrollment in Connected Services provides other beneficial features, too. By using "Vehicle Finder", you're able to find your certified used Mazda on a map, honk the horn, and flash the hazard warning lights for help in locating it. If you're planning a long-distance trip, you can establish your routes ahead of time and use the "Send to Car" feature to send them to your vehicle's Mazda Connect display.
In addition to the above-listed conveniences, Mazda Connected Services also keeps drivers in Clay, NY, updated with reports on the condition of their vehicle. Just tap the "Service" icon and the "Vehicle Health Report" will pop up on the screen of your Smartphone, displaying any active maintenance alerts, such as oil level and mileage.
A Little Help?
If there is a vehicle malfunction, you will be notified via your MyMazda app. Tap the alert to see the details. At that point, you have a choice. If needed, you can request Mazda Roadside Assistance by tapping the appropriate button, or you can tap the "Schedule Service" button to schedule an appointment at the Burdick Mazda service center. Depending on where you're coming from, you may need driving directions to provide you the most efficient route to our location.
Once you're here, we will be happy to address any problems with your vehicle. We also can introduce you to our extensive new inventory of Mazda cars and Mazda SUVs that offer Mazda Connected Services. Just be sure to contact us today to schedule an appointment to meet with our friendly, experienced team of consultants!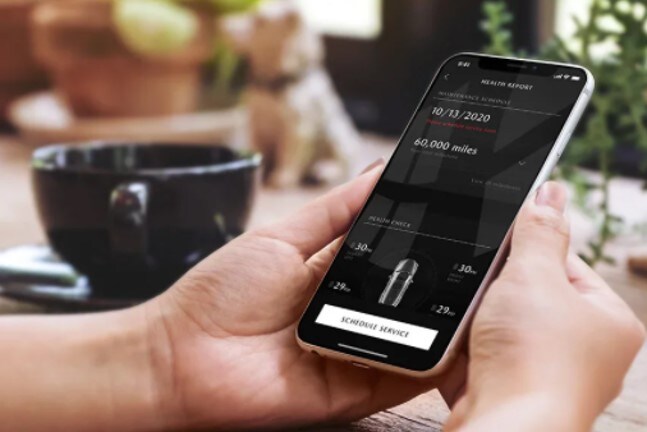 Getting Started
Mazda Connected Services all starts with the MyMazda mobile application.
If you don't already have a MyMazda account, you will need to register for one. To do this, you will just download the MyMazda app to a compatible mobile device, such as your Smartphone, either from the Apple App Store® or the Google Play™ Store. Then open the app and tap "Register". Follow the steps to create your MyMazda account. If you prefer, you can come see us at Burdick Mazda, where one of our experienced technical specialists will assist you. Burdick Mazda is located in Drivers Village at 5885 East Circle Drive in Cicero, NY.
Now, the "Select Vehicle" screen will appear on your Smartphone. You can proceed to add your Mazda car and complete the enrollment process for Mazda Connected Services . Once that's done and your Mazda3 is successfully connected, you will have access to several remote features that are very useful. All of these features are accessed from the home screen of the MyMazda app.
Ready to Go?
You can find out more about Mazda Connected Services, including how to sign up, from Burdick Mazda. We can also help you shop for the next Mazda car that comes with this amazing capability!
Burdick Mazda

5885 East Circle Drive
Cicero, NY 13039